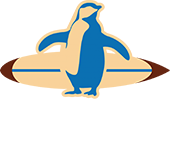 Seashore Middle Academy is an open-enrollment, public charter school serving grades 5-8. The Academy's tuition-free program provides a college-preparatory curriculum for students living in Padre Island, Flour Bluff, Port Aransas, the Naval Air Station, and the National Seashore. Because SMA is a school of choice, parents and students considering this school should be committed to regular attendance, consistently turning in homework and completing all course assignments. In order for your student to be successful, this must be a goal shared by all.

SMA integrates differentiated learning opportunities that prepare the students for the future and inspire them to realize their highest personal and educational potential.

SMA creates a safe and technologically rich educational environment that enhances individual learning.

SMA fine arts programs, clubs, and extra-curricular activities recognize and nurture the individual interests and abilities of students.

SMA students develop critical thinking skills.

SMA students develop a high level of mastery of the building blocks necessary for success in high school, college, and an ever-changing global society.

SMA fosters responsible citizens with personal integrity, organizational and social skills.

SMA recruits highly qualified staff that expects excellence from themselves and their students and instill a passion for everyday learning.

SMA provides families the opportunities to be involved with the campus through volunteering, extra-curricular activities, planning and feedback.
Seashore Middle Academy provides a rigorous curriculum, small class sizes, and opportunities for students to receive individual attention for remediation or acceleration. Seashore offers multiple levels of math, a lab-based science program, and technology integrated into every classroom. Each student has access to a laptop/Chromebook and teachers utilize the Google Classroom as part of their instruction. High school credit courses, including Spanish, Health, Communications Applications, Theatre 1, Art 1, Business Information Management and advanced Math courses may be completed during the seventh- and eighth-grade years.
Seashore Middle School believes in inclusion and accommodates the special needs of children in the least restrictive environment. Special needs students will be served in the classroom through differentiated curriculum modifications as identified in the individual education plans and accelerated learning stages when appropriate.