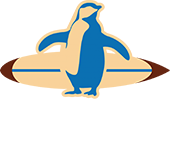 Seashore Middle Academy's curriculum adheres to the Texas Essential Knowledge and Skills (TEKS), which are the state standards. Students will develop critical thinking skills through emphasized science and math curriculum. SMA incorporates interdisciplinary study to provide students with a full understanding of the relationships between disciplines and the relevancy of that learning. Our curriculum provides students with an educational atmosphere that integrates the 21st century skills of communication, collaboration, creativity and critical thinking across all grade levels. Students have access to technology such as laptop computers and/or Chromebooks and wireless Internet and Google Classroom to learn and work with diverse sources of information technology to obtain information, communicate, and solve problems. Individualized instruction and educational objectives are tailored to the needs of the student. For more information on specific classes offered, please refer to the SMA Course Planning Guide.
---
As per state requirements, The State of Texas Assessments of Academic Readiness, STAAR testing, is administered to SMA students.
Seashore Middle Academy has integrated use of IXL for core classes. Individual student assessment is an important tool in student placement, instruction, and curriculum.
IXL provides a curriculum that is fully aligned to the state standards for Texas and adopted textbooks. For any lesson or learning objective, SMA staff will be able to find the exact skill to support your student's needs. IXL supports differentiated instruction through a deeply adaptive curriculum. Within each skill there are up to 12 levels of finely-tuned scaffolding that students progress through, ensuring they are always challenged at the right level.
DMAC - Data Management and Assessment and Curriculum
Seashore Carter Schools choose DMAC Solutions to assist with data disaggregation, local assessments, student achievement, progress monitoring, curriculum, and planning.
This application provides staff with tools and services needed to find gaps and develop lesson plans that improve the education of students.