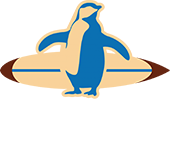 The athletic program at Seashore Middle Academy provides our students the opportunity to experience team sports. Students learn accountability, dedication, leadership and many other skills. There are many benefits associated with team sports including improved academic performance, reduced stress resulting in a well-rounded scholar.
Athletics Policies and Information - NO PASS NO PLAY Policy- see Student Parent Handbook /Seashore Middle Academy Grading Policy.
Cross County - Fall 5th - 8th Coed
7th & 8th Girl's Volleyball - Fall
5th & 6th Girl's Volleyball - Fall
7th & 8th Girl's Basketball - Winter
5th & 6th Girl's Grammer Basketball - Winter
5th & 6th Boy's Grammer Basketball - Winter
Track - Spring 6th - 8th Coed
FITNESSGRAM is a comprehensive fitness assessment battery for youth. It includes a variety of health-related physical fitness tests designed to assess cardiovascular fitness, muscle strength, muscular endurance, flexibility, and body composition. The objective of the FITNESSGRAM is to increase parental awareness of children's fitness levels by developing an easy way for physical education teachers to report the results of physical fitness assessments. It establishes a baseline from which students can set goals and check progress. It also allows students to experience and better understand the components of health related fitness.